Sponsored Link
Sponsored Link
New App "ONE" Was Released!
Noah
I saw the news about Soto Yamauchi when I was watching TV. Do you know him?
May
Oh, you watch TV???
Anyway… he is a programmer, and also he runs his own company (One Financial). He is a high school boy and just 17 years old. He announced this month that his company released a new app "ONE".
One Financial announced that it released a new app, "ONE" on June 12, 2018. Soto and the app got attention from all over Japan because he is just a high school boy.
Noah
What can we do by the app??? I'm really curious!!
May
It's very unique service
. I'm really impressed that such a boy came up with this wonderful idea and he actually realized it!
Upload photos of your receipts to the app, then the company will pay you JPY10 (10 cents) per one receipt.
You can withdraw as cash when the total amount exceeds JPY200 ($2).
The company will buy 10 receipts per day from each user at the maximum.
You can check this website for detailed procedure. (It's Japanese, though…)
Noah
But why the company pays for just the receipts? What does the company want from them?
May
Information on receipts can be used for marketing or planning. Such information is very valuable so the company can sell such data to other companies.
In his interview, he said that he came up with this idea when he realized that same things sometimes have different value. For example, Japanese coins have certain value to Japanese people, but not for others. Soto realized it and tried to use this difference for business, then he noticed that many people just threw away receipt, even it has valuable marketing information.
As of today (June 16, 2018), the service is temporarily unavailable because more users than expected downloaded and used the app.
But I believe it's worth trying it!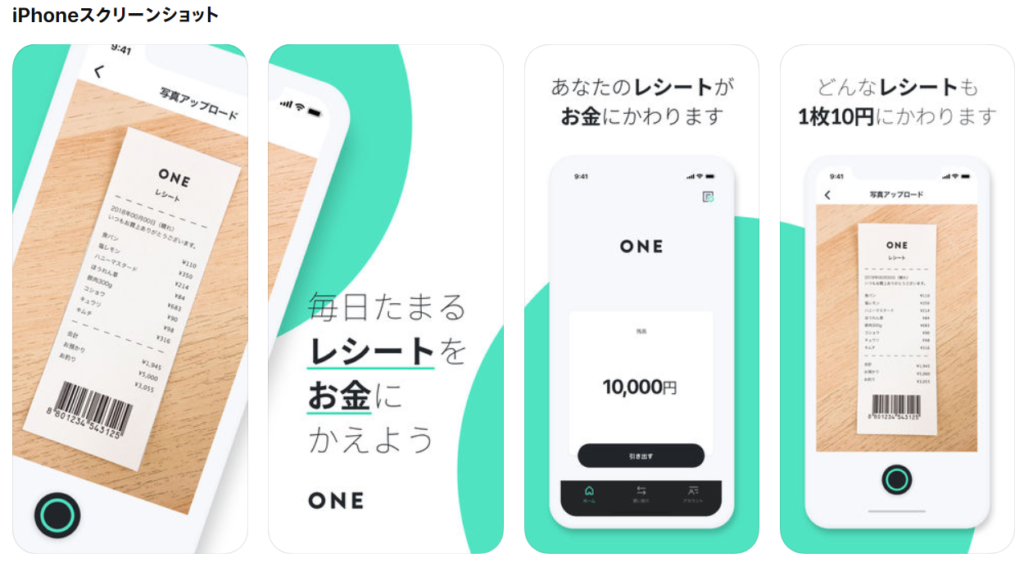 Who is Soto Yamauchi?
Soto is just a 17-year-old high school boy, but he has a lot of business experience.
The table below is a brief his biography. This shows that he has great sense of both programming and business.
| | |
| --- | --- |
| 10 years old | Started programming (C++, Ruby) |
| 11 years old | Won the programming contest |
| 12 years old | Joined a project to startup a new business |
| 14 years old | Visited the offices of Apple, Google in US |
| 15 years old | Started a new company |
| 16 years old | Released a new service, "ONE PAY", Collected funds ($1M) |
He already sees the world, not only Japan. He has a huge potential, so I believe he will achieve many great things in the future. Every time I see such wonderful young people, I am always encouraged.
What I learned from him is "Give it a shot". Even if we prepare very carefully, we still never know what's gonna happen next. Then, the most important thing is an action.
Soto has a Twitter account.
【新サービス】新しいサービスをリリースしました!お財布に溜まってるレシートが一瞬でお金に変わるアプリです!宜しくお願いします!詳しくはこちら→ https://t.co/PktekD1qgx

— 山内奏人 Soto Yamauchi (@5otoyam) June 11, 2018
These are the news articles related to Soto and ONE app. If you can read Japanese, you should check them out. They are pretty interesting!