Sponsored Link
I saw Gudetama train a few weeks ago.
It's sooooo cute, isn't it!?
This is a collaboration marketing activity between Gudetama and Seibu Railway company. They made videos, too.
Seibu Railway runs through Tokyo to Saitama, so Gudetama train promotes foods or places in Saitama.
Here is the entire design of Gudetama train. (Images are from official website of Seibu Railway).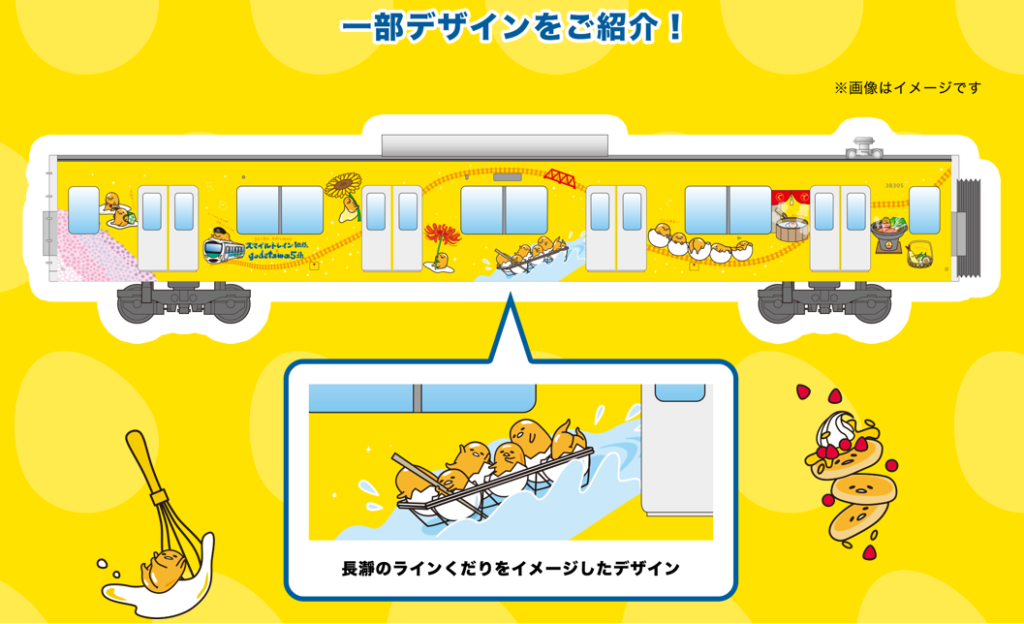 The river in the picture is Nagatoro River in Saitama. Many people enjoy river streaming with a boat, especially in summer.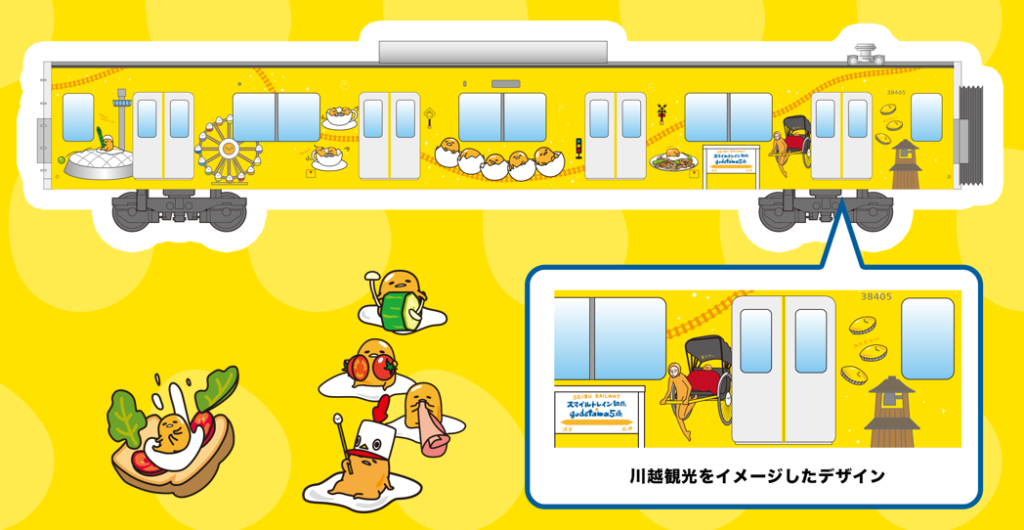 The picture at the right side of bottom is Kawagoe. It is an old city in Saitama, and you can see Japanese traditional buildings, as well as Japanese foods and sweets.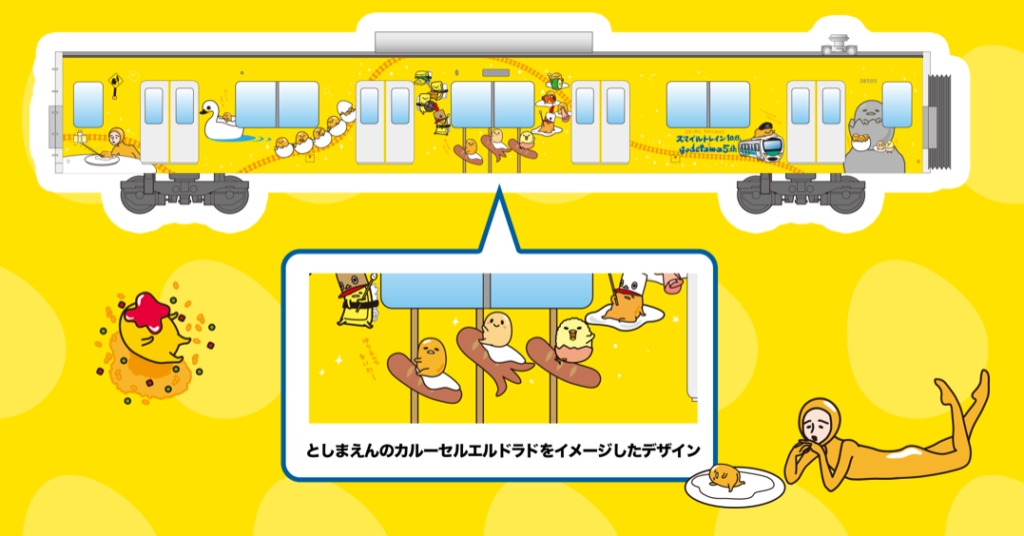 And if you see this train from the front, you can see Gudetama face like below!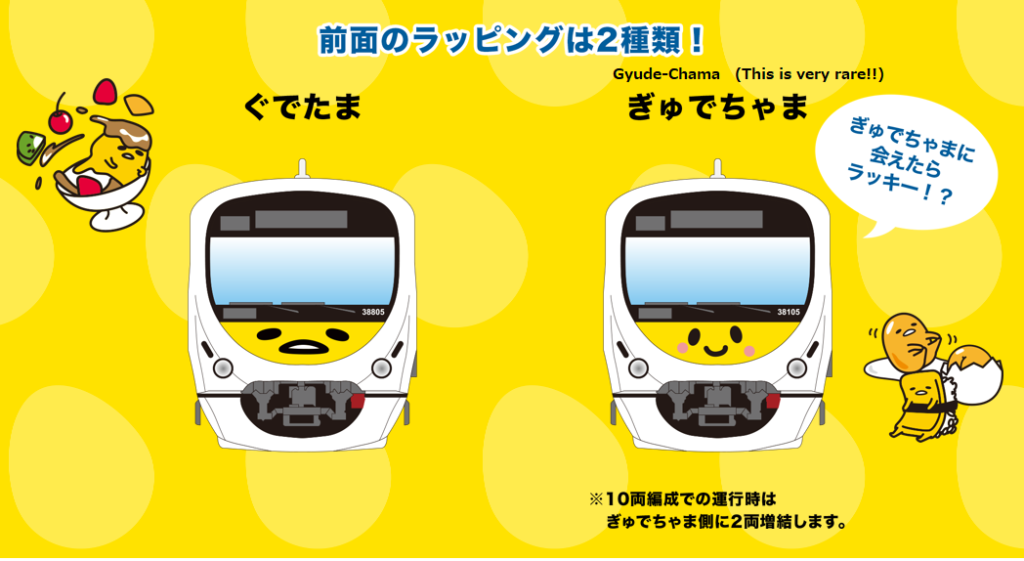 There are two design, the right is very rare, she is Gyudechama.
Find and ride on the Gudetama Train when you visit Tokyo!