Sponsored Link
Noah
Do you like Winnie the Pooh?
If you do, you should go to Shinjuku, "Honey Cafe"!!
Noah
I know you and your husband went there… How was it?
May
Pooh was everywhere! He was sitting on every chair in the cafe. But the most amazing point is that you can enjoy shopping as well🎵
Noah
Wow, sounds amazing! Tell me more! Tell me more!!!
Sponsored Link
Where is the Honey Cafe?
It's in the Odakyu Department Store, 10th floor.
Honey Cafe
The nearest exit is Western Exit (西口) of Shinjuku Station.
How to eat at the Honey Cafe?
This cafe is very popular, so you need a numbered ticket.
Tickets are distributed at 1st floor of the department store from 9am.
If you don't have the ticket, it would be very difficult to enter, but especially on weekdays, sometimes you can eat at the Honey Cafe without tickets, so it's worth trying!
May
In my case, I arrived at the place where the tickets are distributed around 8:45am, and there were around 15 people.
You should check this website before going there. (It is written only in Japanese, though…)
How is the inside of the cafe?
May
I got excited right after I entered the cafe. See these pictures….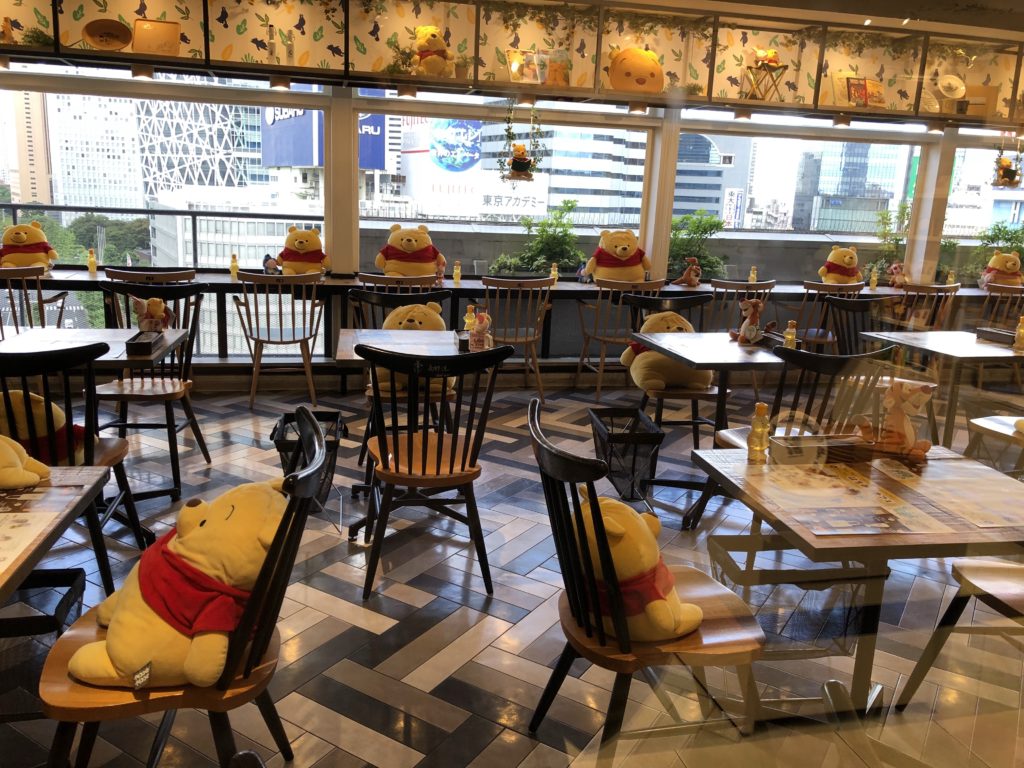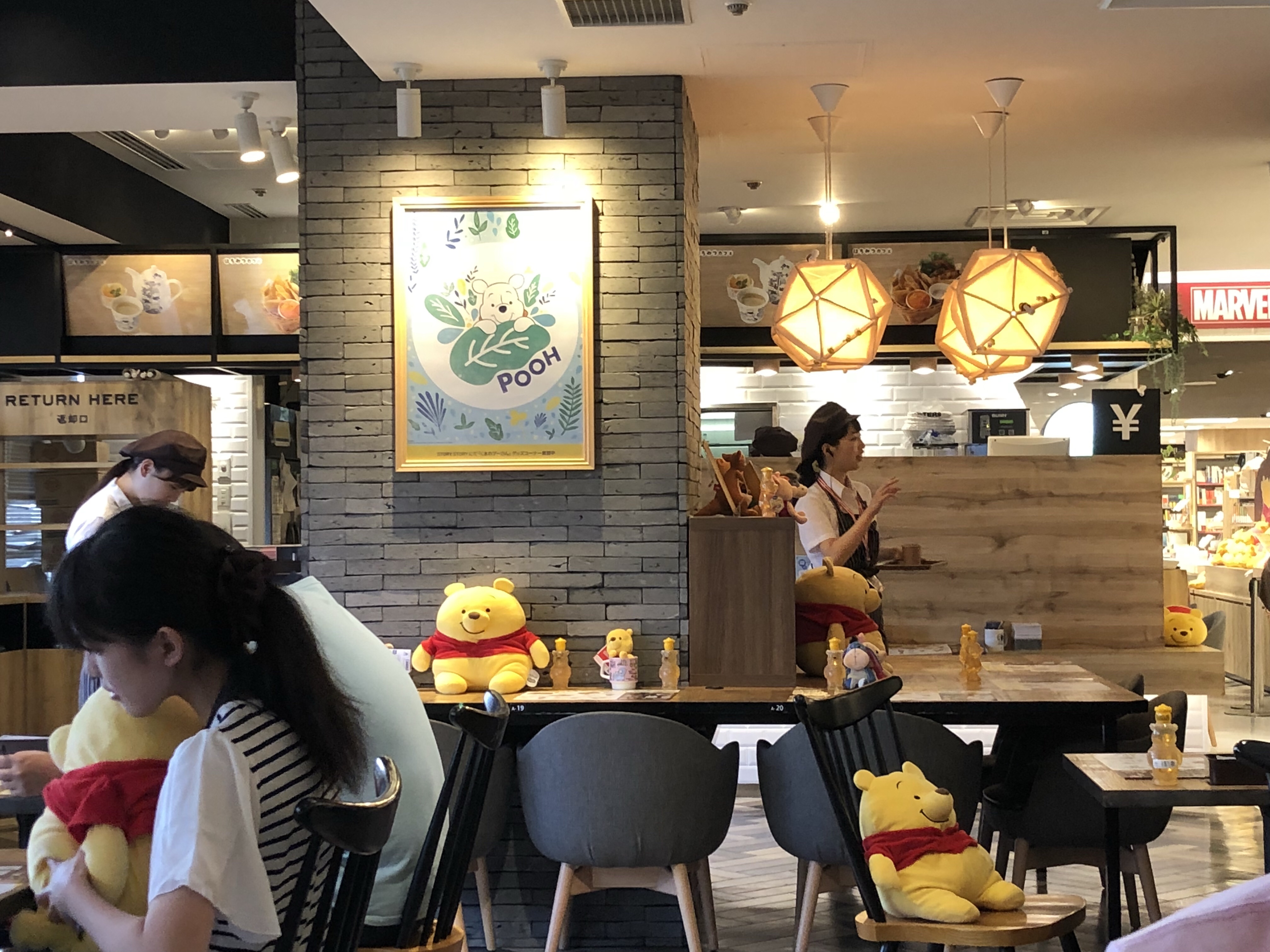 Noah
How cute is it!! Pooh is everywhere!
What is on menu?
You can get the menu of first season until August 30.
Food menue is: (1) Honey Pancake, (2) Pita bread, and (3) shaved ice.
Drink menue is: (4) Milk, (5) Grapefruit soda, (6) honey latte and (7) fruit herb tea.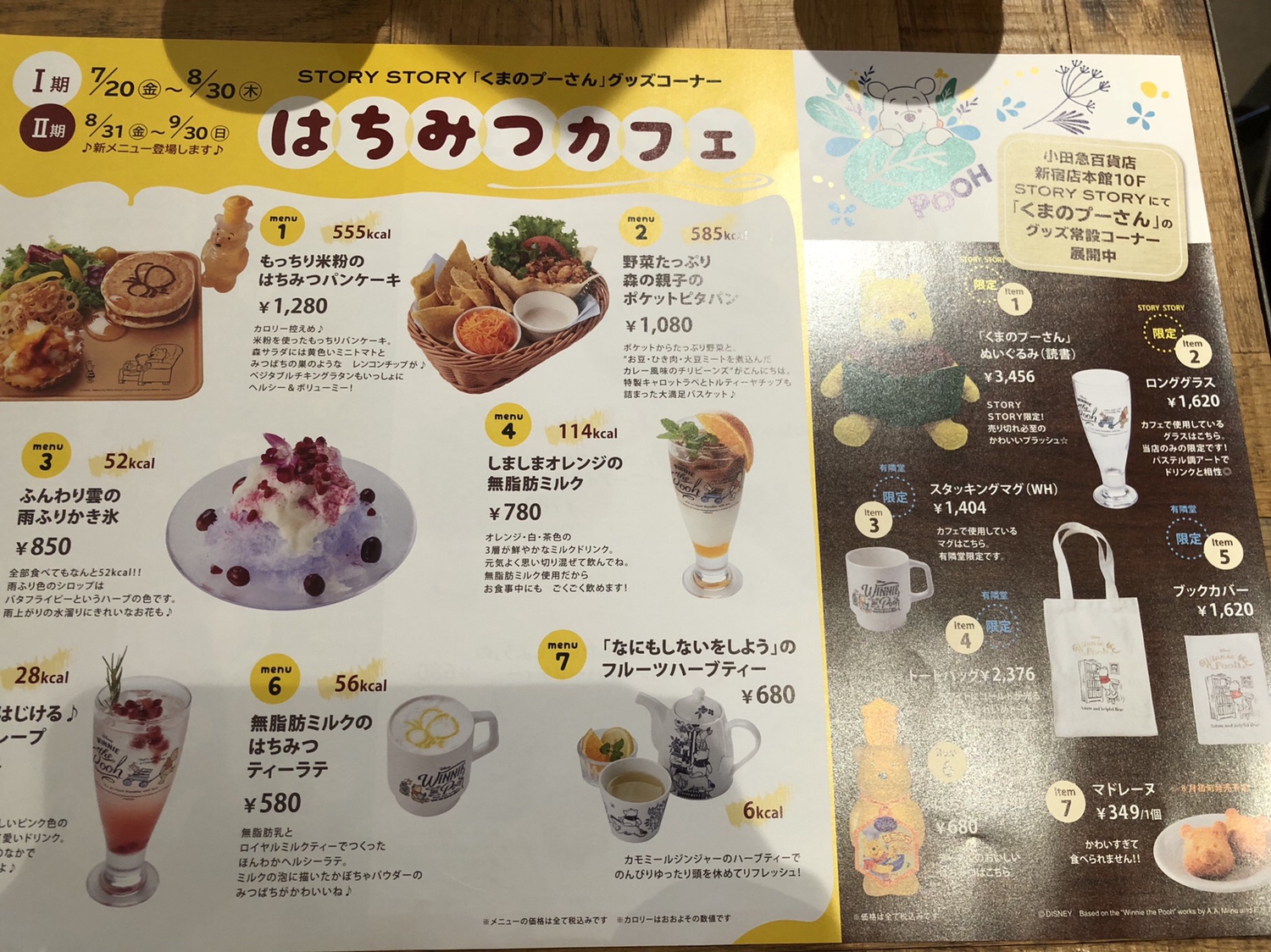 You can get original coaster for each your dish/drink.
May
We got two Pooh, Pigret and Kanga.
And from August 31, the second season will start so you can try different menue as below. For example, Sandwich or Scone are new, so we will go back again in the season 2.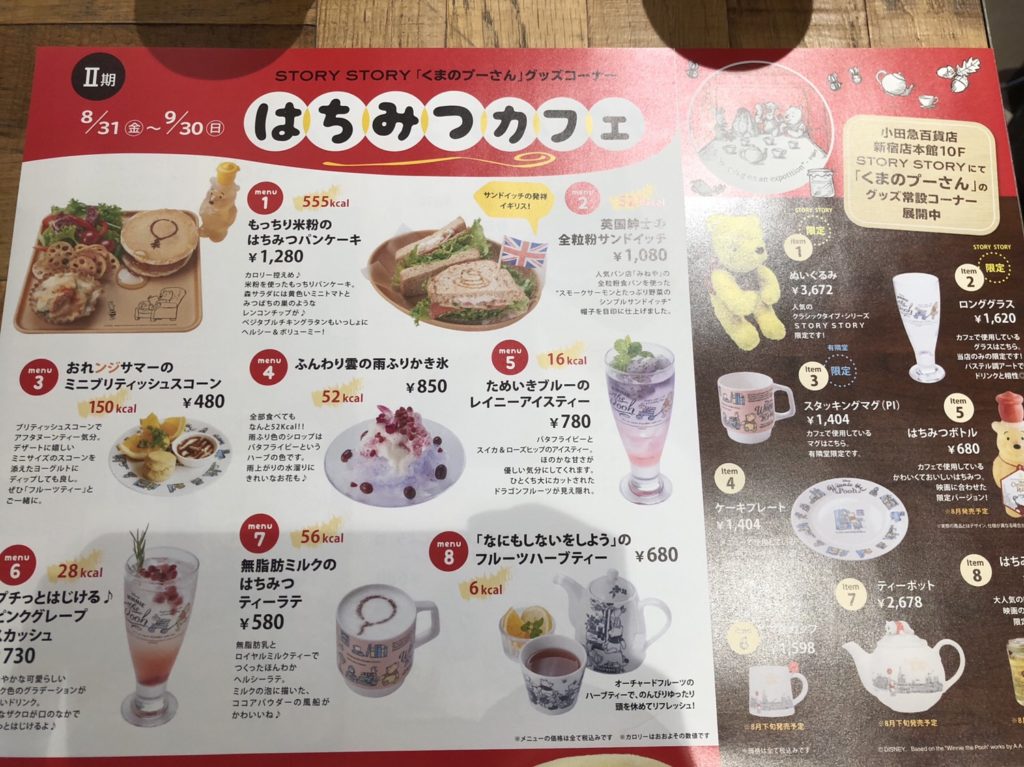 What did we order?
I got Pita bread.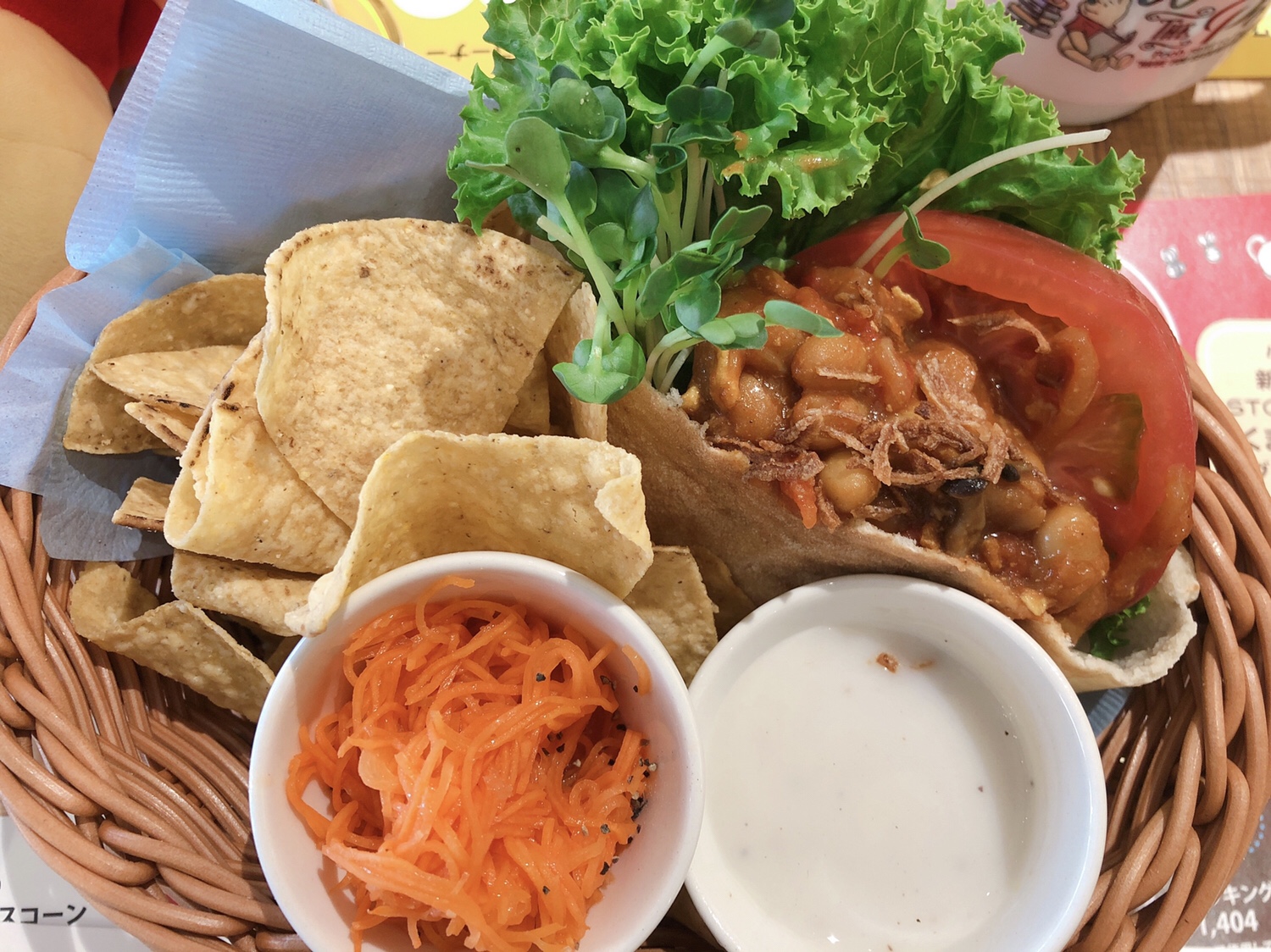 Inside of the Pita bread is beans, and tastes like tomato source.
And my husband ordered Honey Pancake. It was sweet enough without honey but you should eat with honey!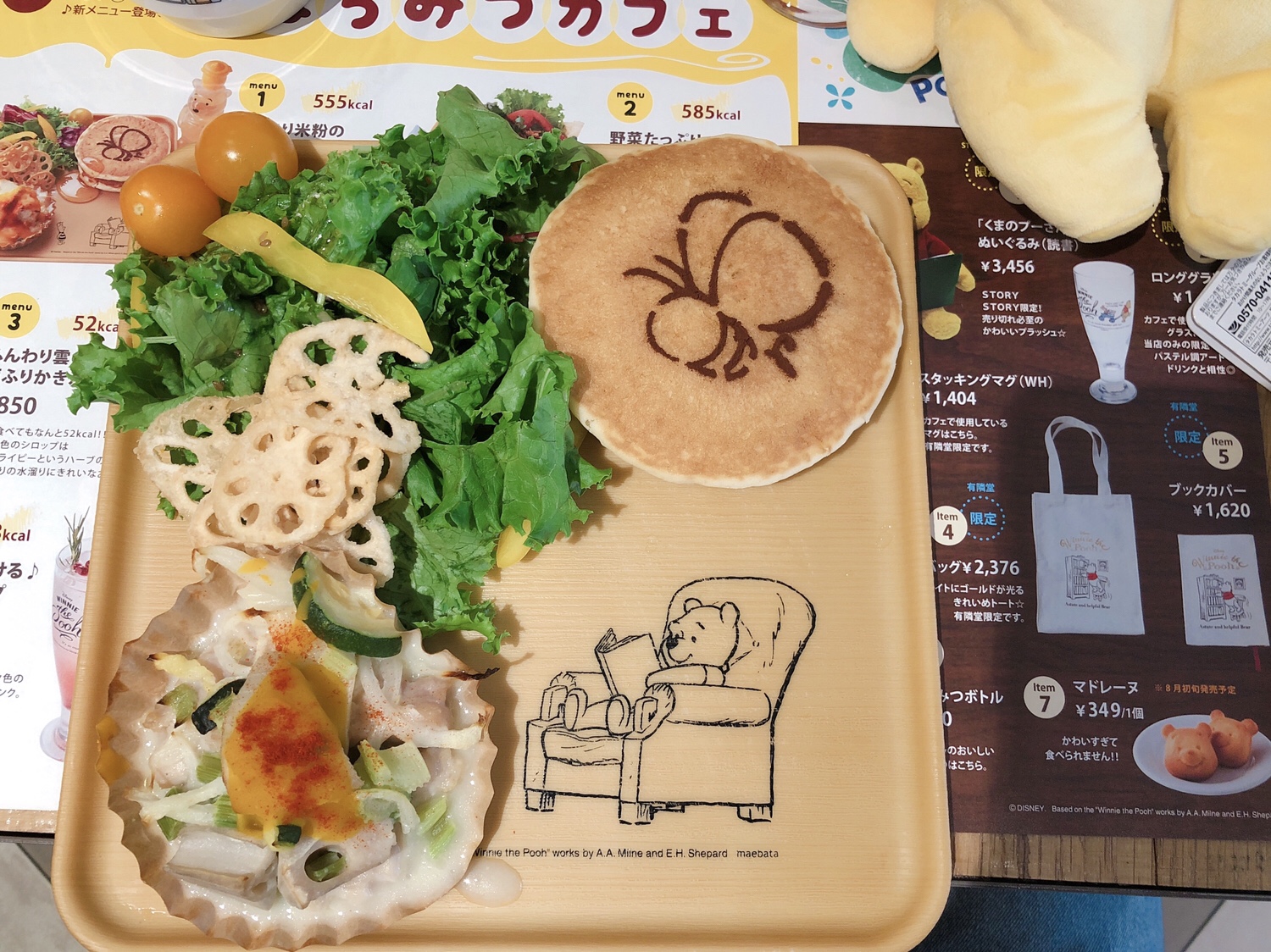 Also, this is Honey Latte. The top is bee-shaped powder.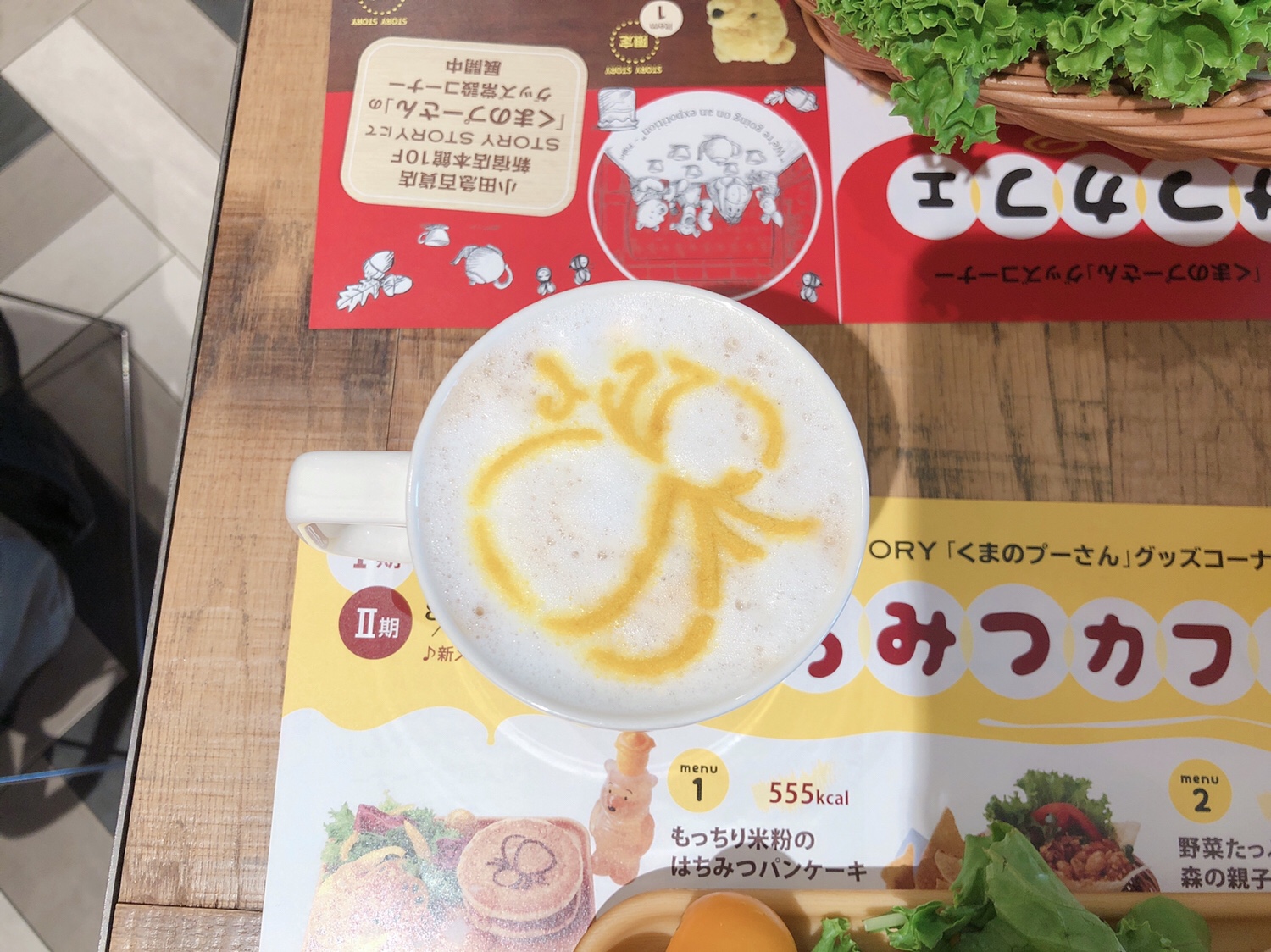 And this is Grapefruit soda with sweet berries. It tasted great, but also looked nice!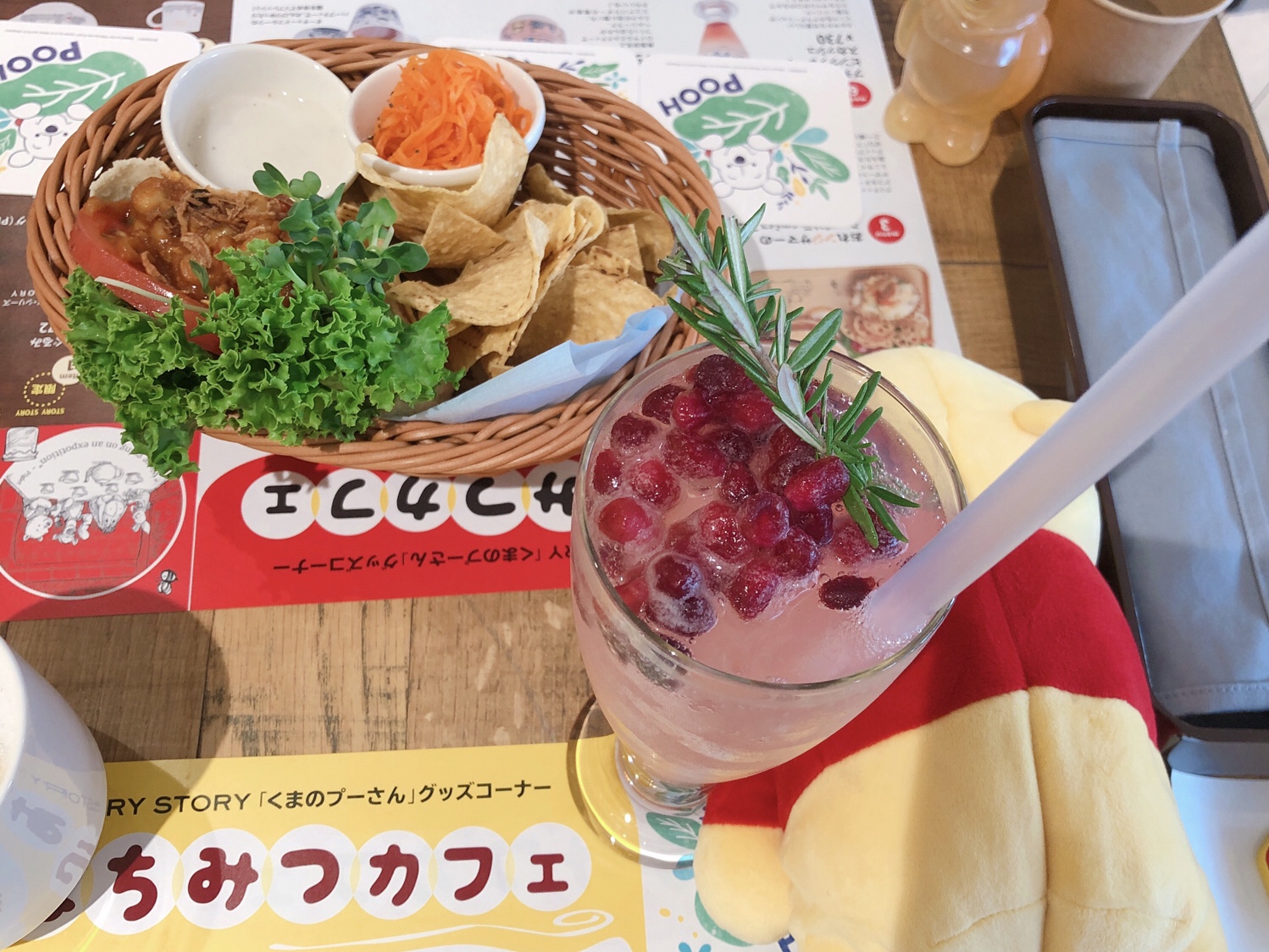 It was ¥3,200 ($28) in total.
Shopping time♪
After you eat (or even before), you can enjoy shopping.
There are a lot of cute and interesting Pooh goods.
Pooh wearing pink shirt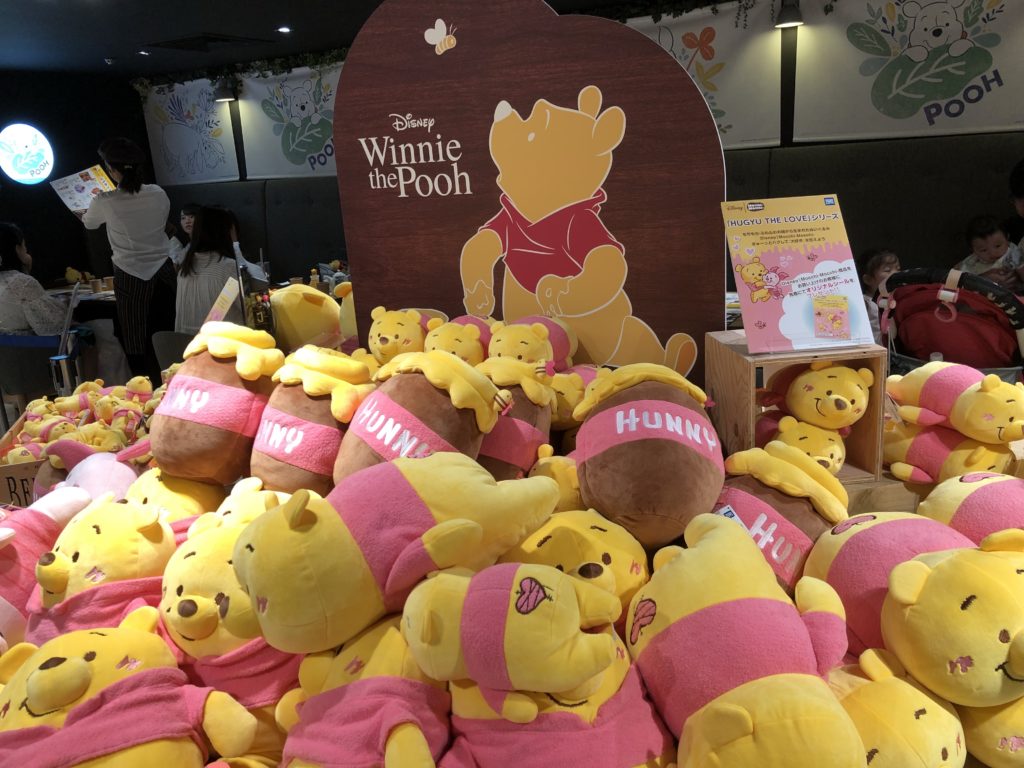 Mug
You will use the same mug if you order latte at the cafe.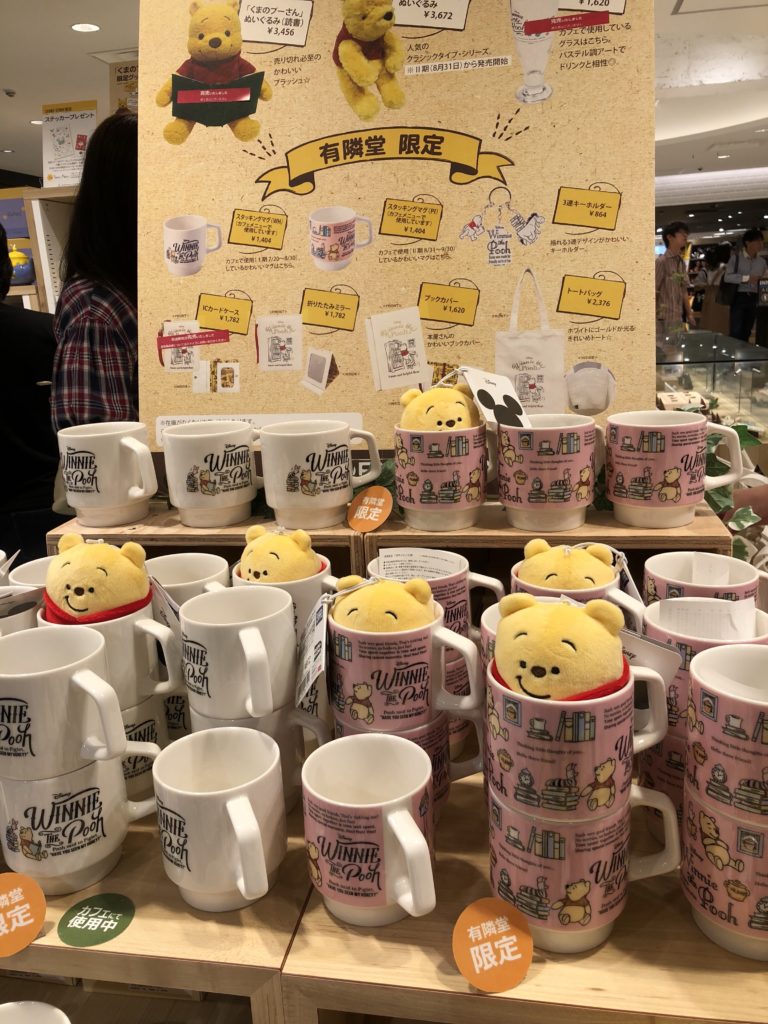 Sweets
These are honey and honey-flavored sweets.
Pooh and his friends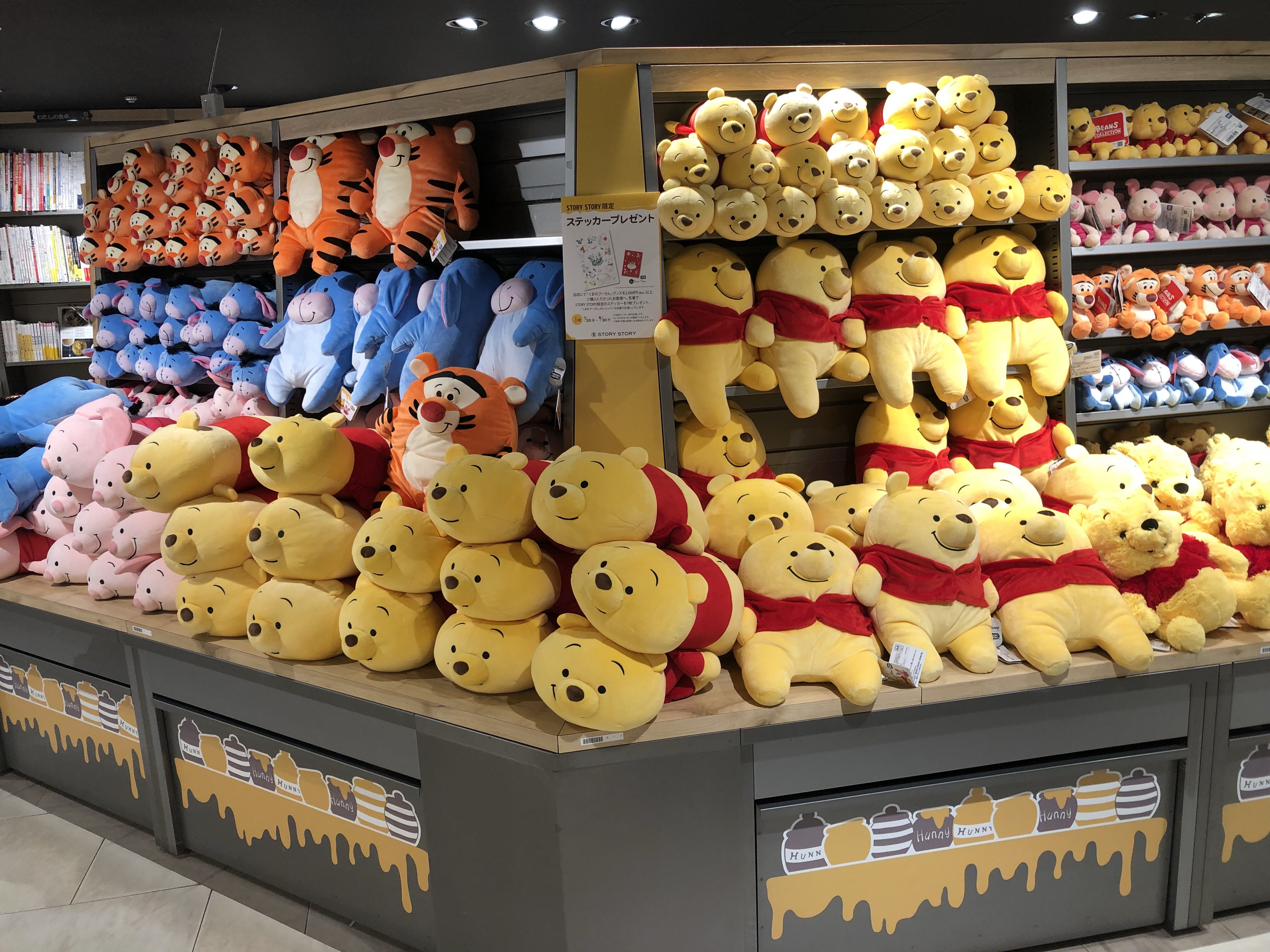 You can get Pooh's stecker for free when you buy ¥2,000 or more.
May
At first, we were going to just eat, but… we bought honey, book cover and two mugs…
Points
・Get ticket… Come before 9:00am.
・Order food or drink, then you can get original coaster.
・Enjoy shopping, but be careful about spending.