Sponsored Link
May
HAPPY NEW YEAR, everyone!! I hope you have nice new year holiday with your family.
Noah
What did you do during new year holiday, May??
May
I went shopping on New Year's Day. Do you know lucky bag?? I bought it for you, Noah.
Noah
Wow, that's great, thanks May❤️
What is Lucky Bag??
Lucky Bag (Mystery Bag) is sold during new year season at many stores.
Basically you can't see what's in the bag until you buy it.
There are several items in lucky bag, so it's very reasonable!!
For stores, lucky bag is very convenient because they can sell a lot of stocks.
May
I went to a store to get lucky bag of cat's items. I would like to introduce what was in the lucky bag.
The lucky bag was ¥3,000 (US$30) and I got the items below: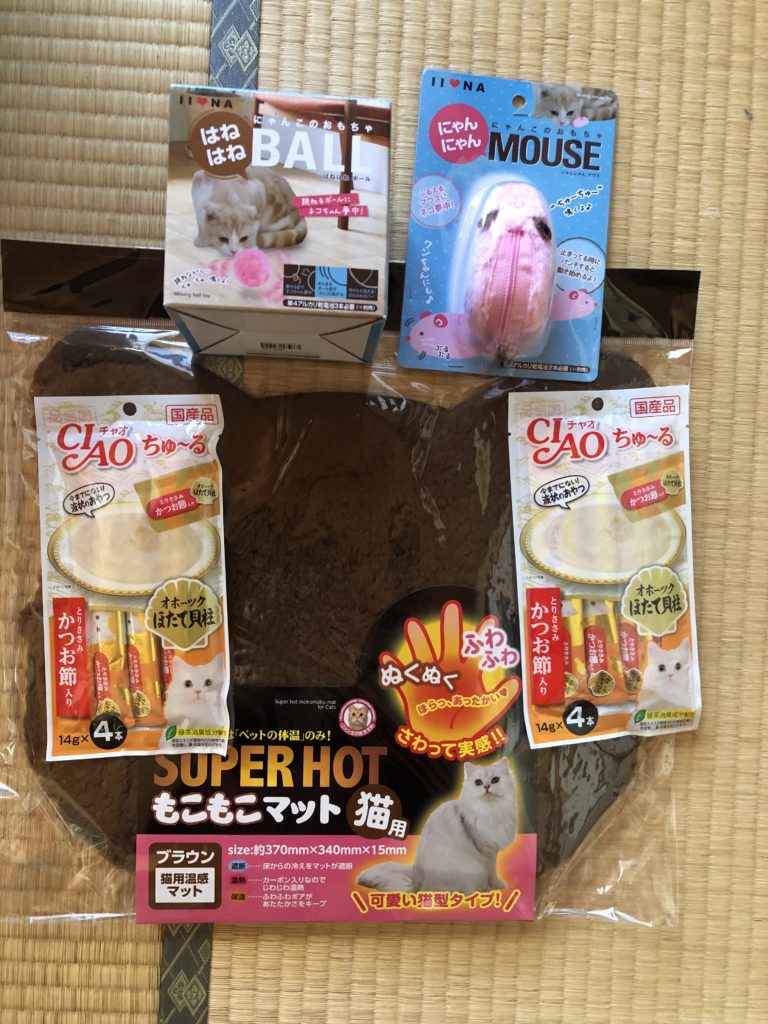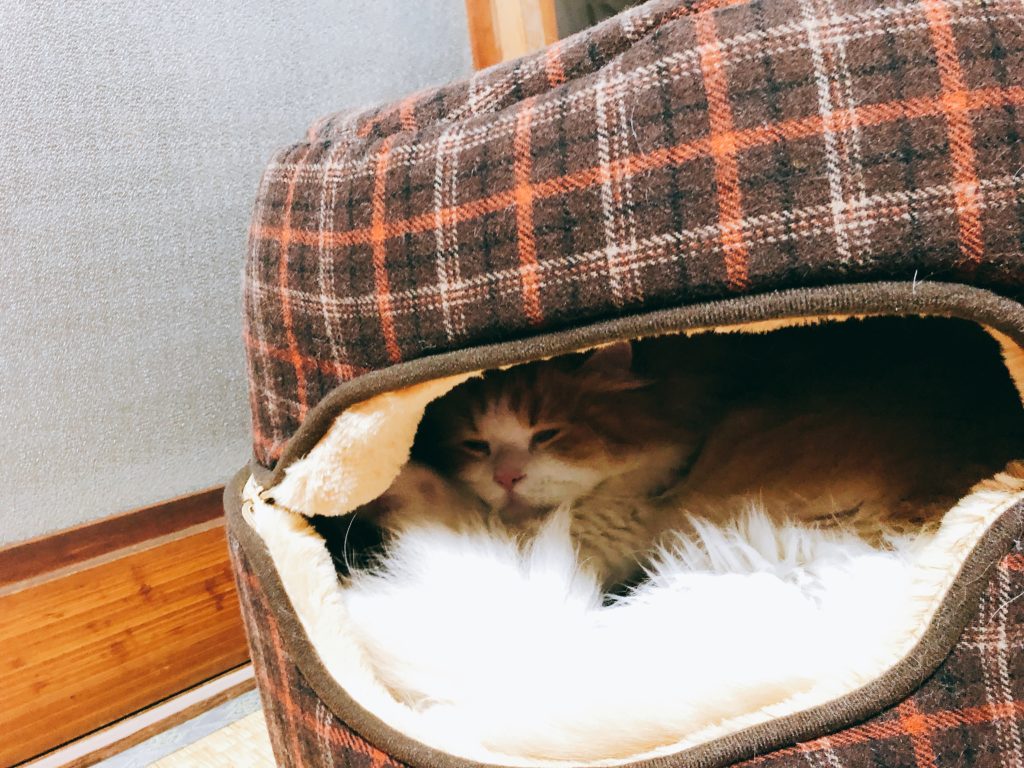 Churu (snack for cats) — 2 pieces

Electric toys (Ball and Mouse)

Warm carpet for cats

Cat's house (the picture below)
May
I'm glad that Noah likes the items!!
Lucky bags are very popular so some people make a line for hours to get it.
Noah likes items inside as well as the bag itself…😓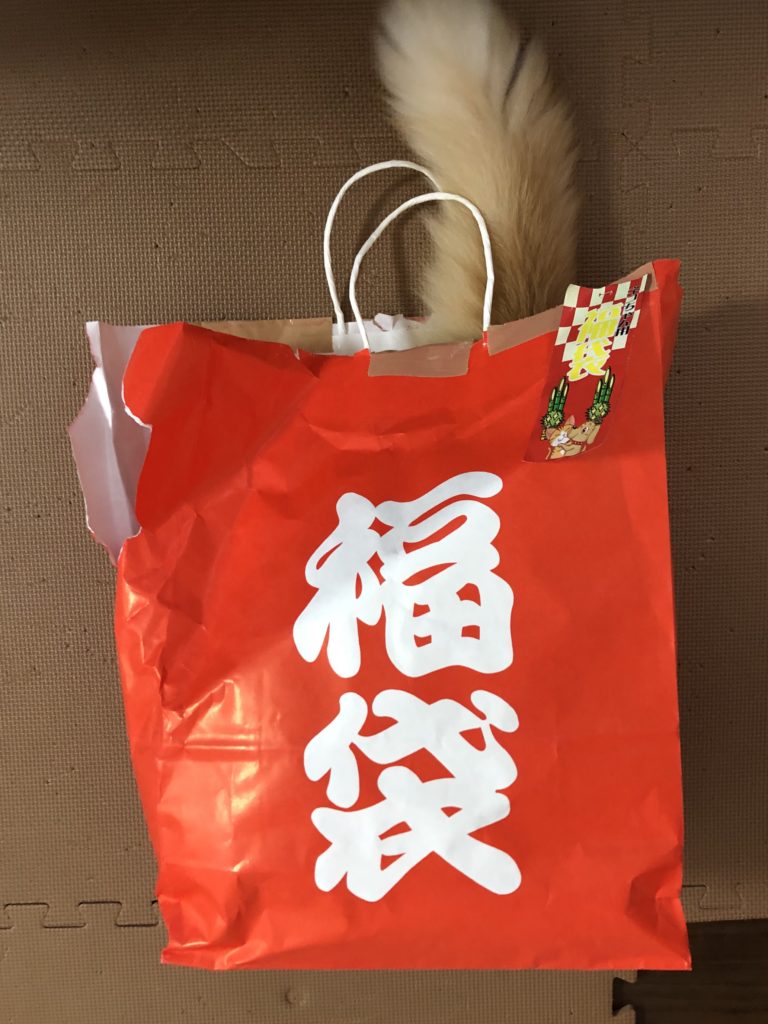 Noah likes the toy and plays with it✨