Sponsored Link
Sponsored Link
Best Ramen Restaurant in the World
Noah
I LOVE RAMEN!! I wanna try the best Ramen in the world!!!
May
Then, you should go to
Tsuta (
蔦
) in Tokyo
. It is the first Ramen place in the world which received 
Michelin one star
.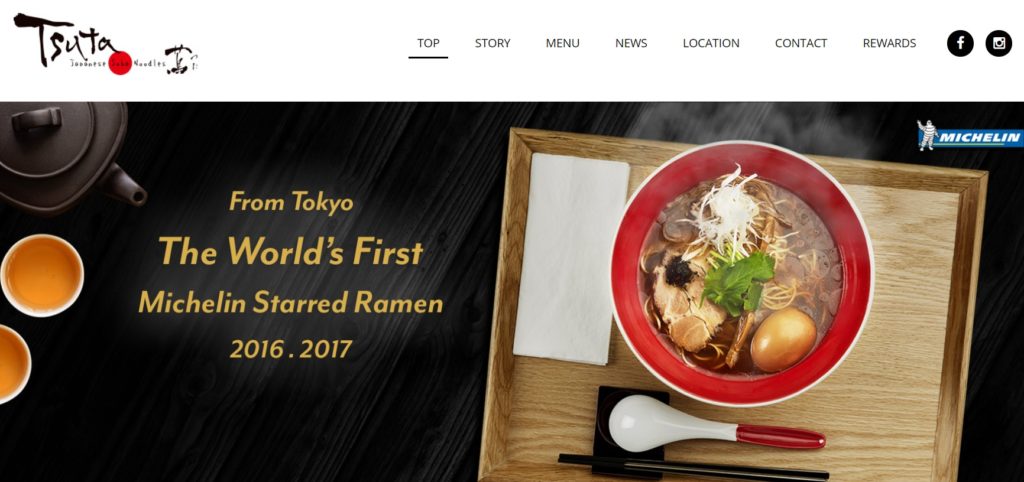 Noah
Wow… I thought Ramen restaurants were very casual, but it seems that Tsuta is very sophisticated restaurant.
Ramen is kind of "fast food" for Japanese people. It is usually very reasonable price, and cooked very quickly after we order.
It is said that there are about 33,000 Ramen restaurants in Japan, and Tsuta is definitely the best Ramen place.
May
It might be a little difficult for foreign people to try Ramen at Tsuta, so I hope this article would be helpful for you!
You Need Ticket to Eat Ramen
You might want to visit the restaurant early in the morning to get tickets, because it is very popular and crowded.
May
Sometimes you need to wait for about one hour even you get ticket.
The restaurant gets really crowded on weekends, so you should go during weekdays.
May
My husband and I visited on Monday. We visited around 8:30am, and there were still plenty of tickets left.
Tickets are distributed from 7:00am. You can pick time from 11:00am, noon, 1:00pm, 2:00pm, 3:00pm and 4:00pm.
May
When you get tickets, you have to pay JPY1,000 per one person as deposit. It will be refunded when you buy meal tickets.
You can pay only by cash.
If you lose the ticket, you can't get a refund. Also, the tickets will be invalid.
Buy Meal Tickets
You will come back to the restaurant at the time printed on the tickets, and buy meal tickets by vending machine.
May
If you want to add topping, you need other tickets for that. Everything is written in both Japanese and English.
Get Ready to Eat Ramen!!!
Noah
By the way, what did you eat??
May
Both of us ordered Soy Source Soba with Charsiu, Wonton and Egg. Tsuta also provides Salt-based flavor, Tsuke-men (Dipping noodle) and traditional Japanese soba noodle.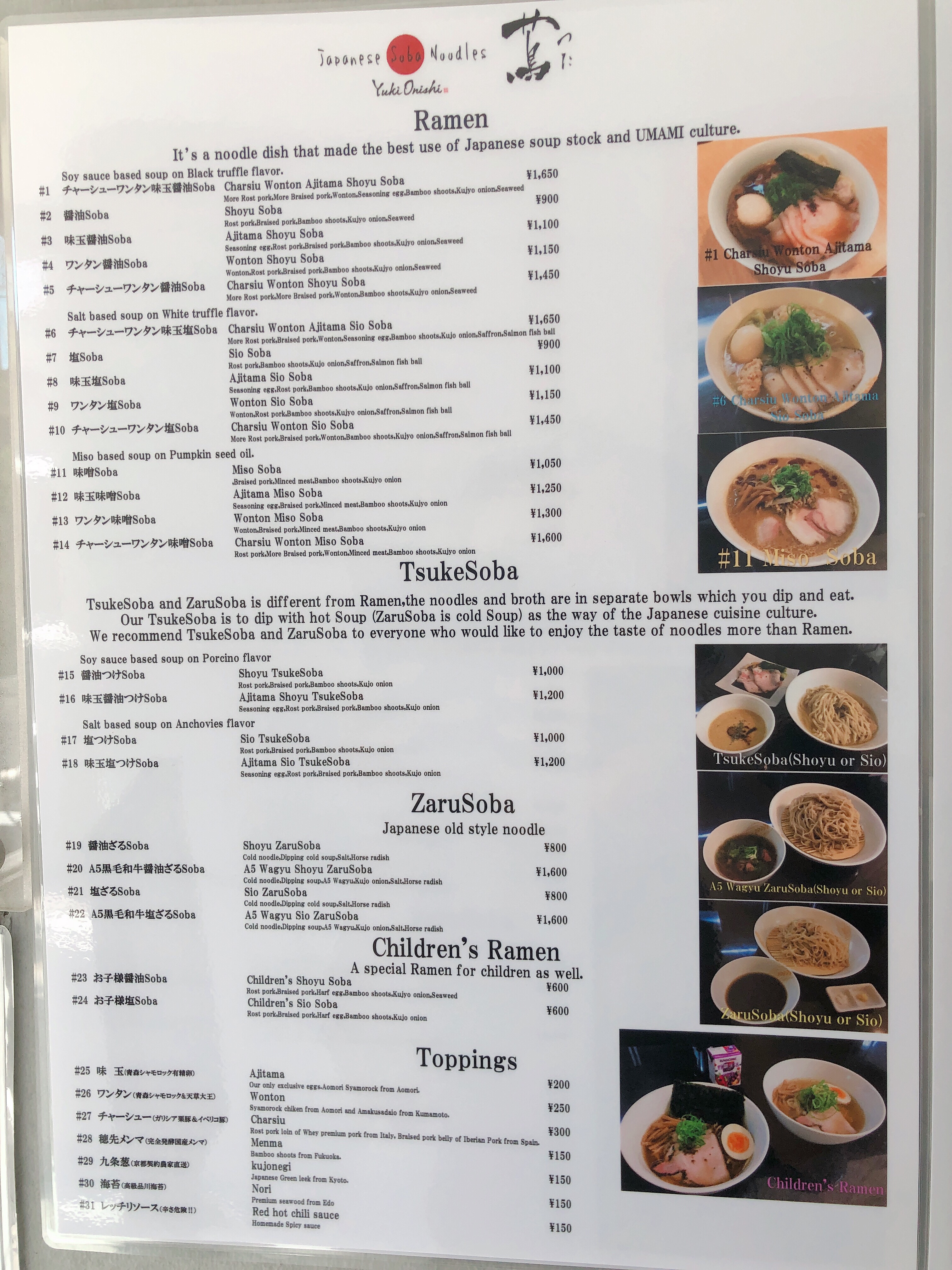 And this is what I had.
You can have two different types of Charsiu (Roast Pork). And Wontons were very big and tasty.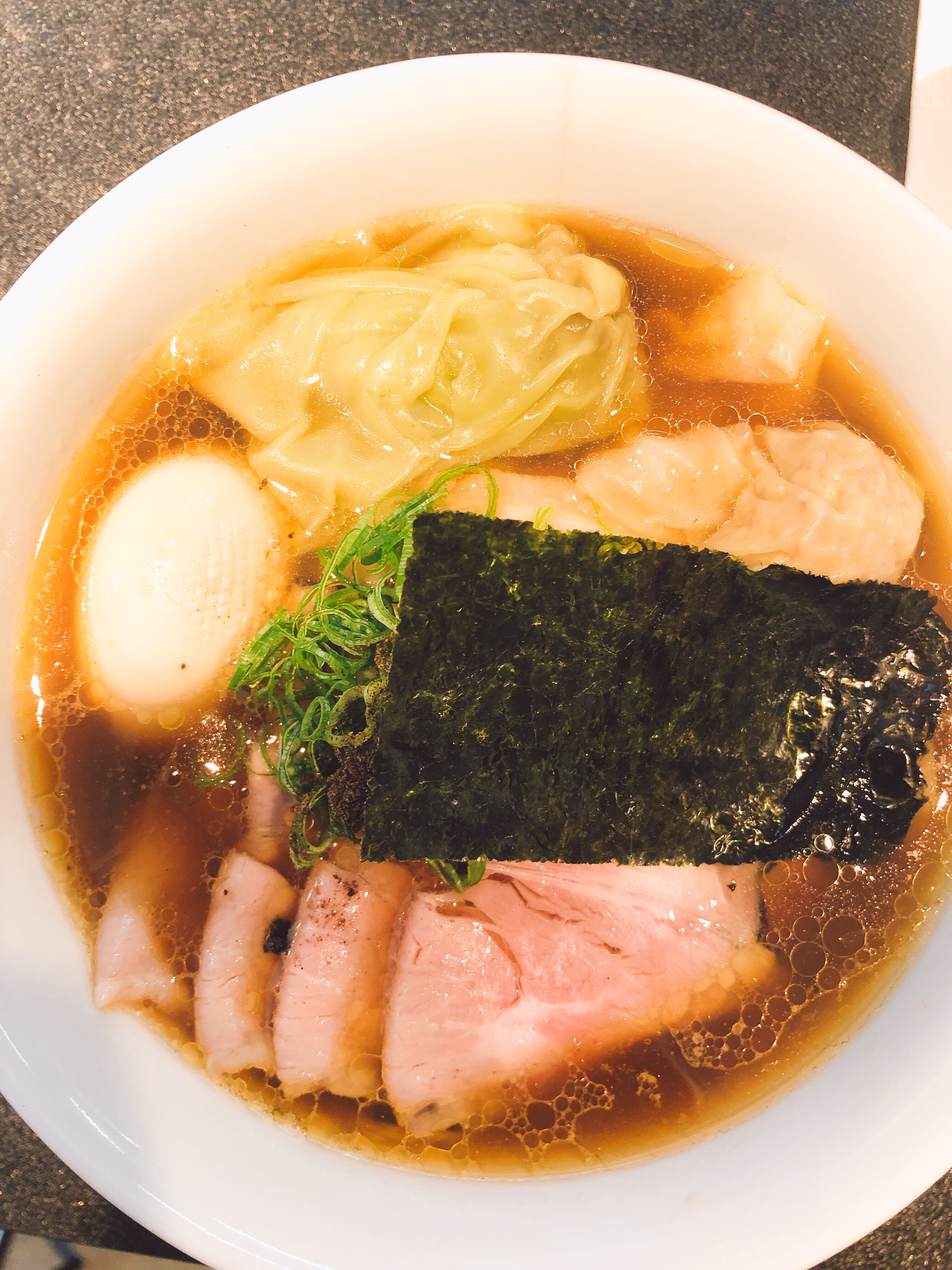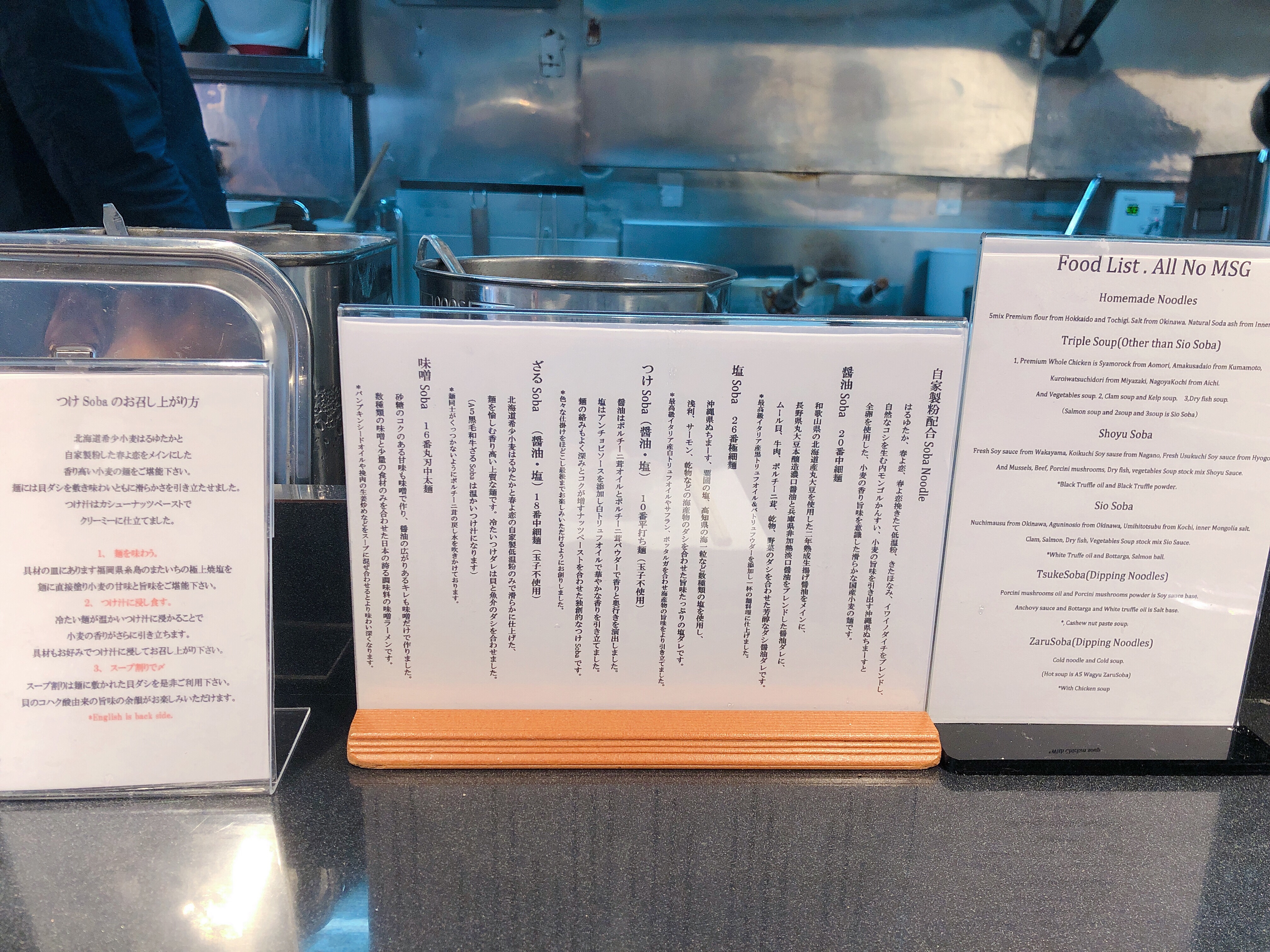 Noah
Oh, no…. They look wonderful!
May
I like the soup the best. Usually, Ramen is salty for me, but Tsuta's soup is very mild. But it has variety of flavors, so the tast is not weak. You can even drink up the soup!!
Truffle is used as an accent in the soup, so it tastes very rich.
How to Behave at Ramen Restaurant
The restaurant got Michelin but there is no dress code.
But there are only 9 seats, so it might be regarded as rude if you stay long after finishing Ramen.
May
It was a little quiet in the restaurant. Everyone had noodle without much talking. It is common style for Japanese people when eating Ramen.
Of course you can slurp up Ramen noodle. That is Japanese style!!
It is opening many stores in overseas countries, like Manila or San Francisco.
Noah
I hope many people have this best ramen around the world! And I want to, too!!!