Sponsored Link
Gudetama Cafe opened temporarily at Ikebukuro for Gudetama's celebrating 5th Anniversary.
May
Usually, Gudetama Cafe locates only in Osaka (western Japan), but it opens until September 4.
Noah
Oh, no… Then you must go!!
In accordance with Noah's advice, my husband and I went to Gudetama Cafe a few days ago.
Sponsored Link
Where is Gudetama Cafe?
It's in Seibu Department Store in Ikebukuro.
On the 8th floor, there are a lot of restaurants, and you can also find Gudetama Cafe.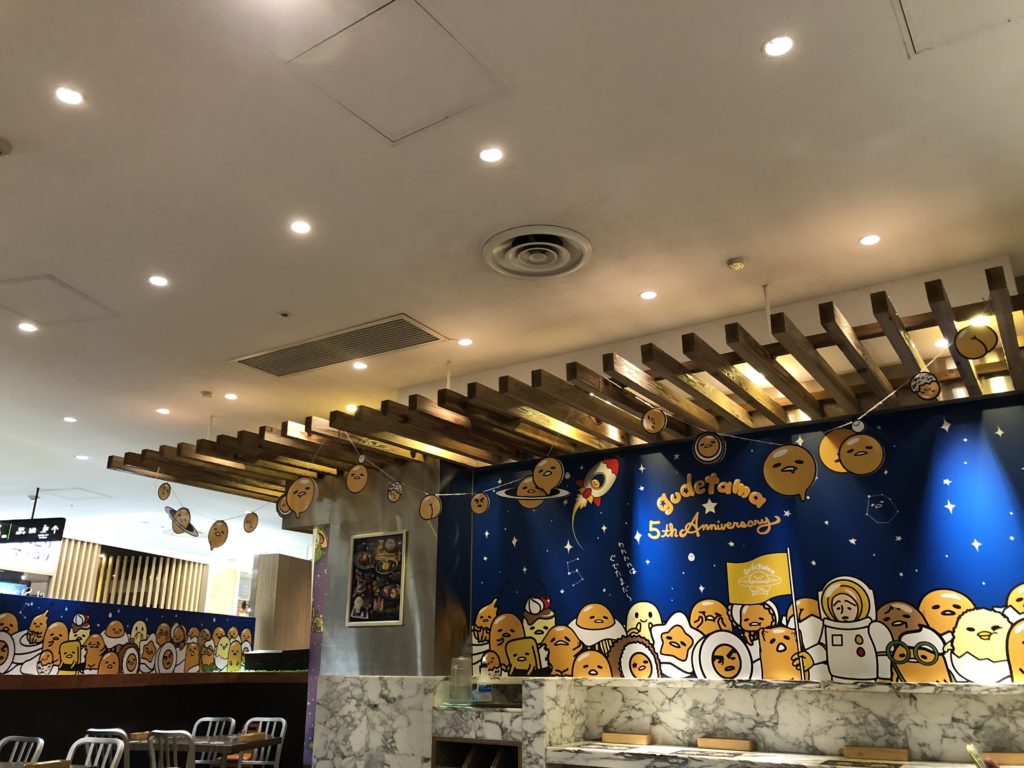 What Can We Get At Gudetama Cafe?
You can get Gudetama menue like this. It seems very cute!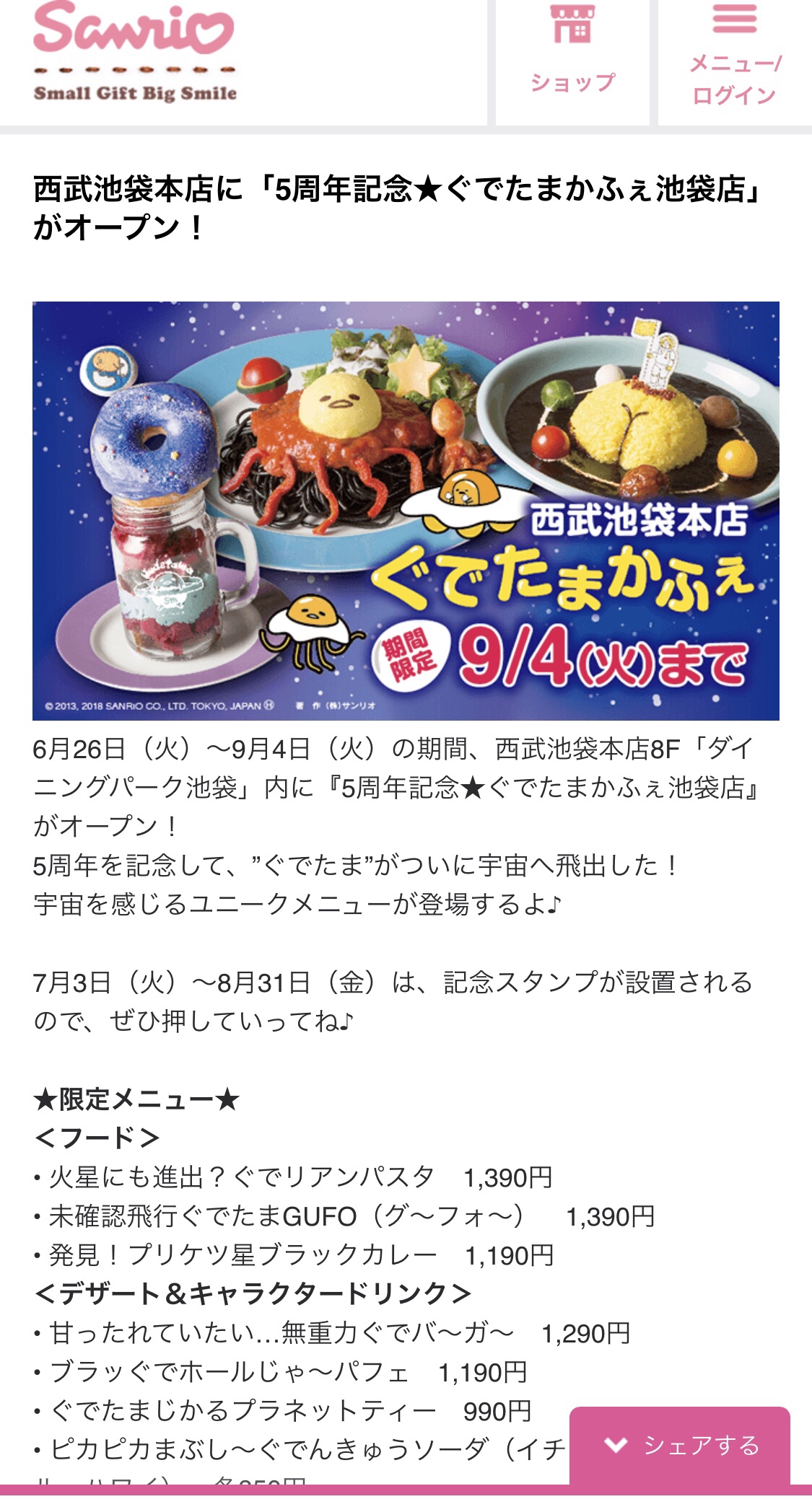 ※From Sanrio Website
My husband ordered Gudetama Pancake (¥1,290/$11).
It looked like a hamburger, but it actually is a pancake.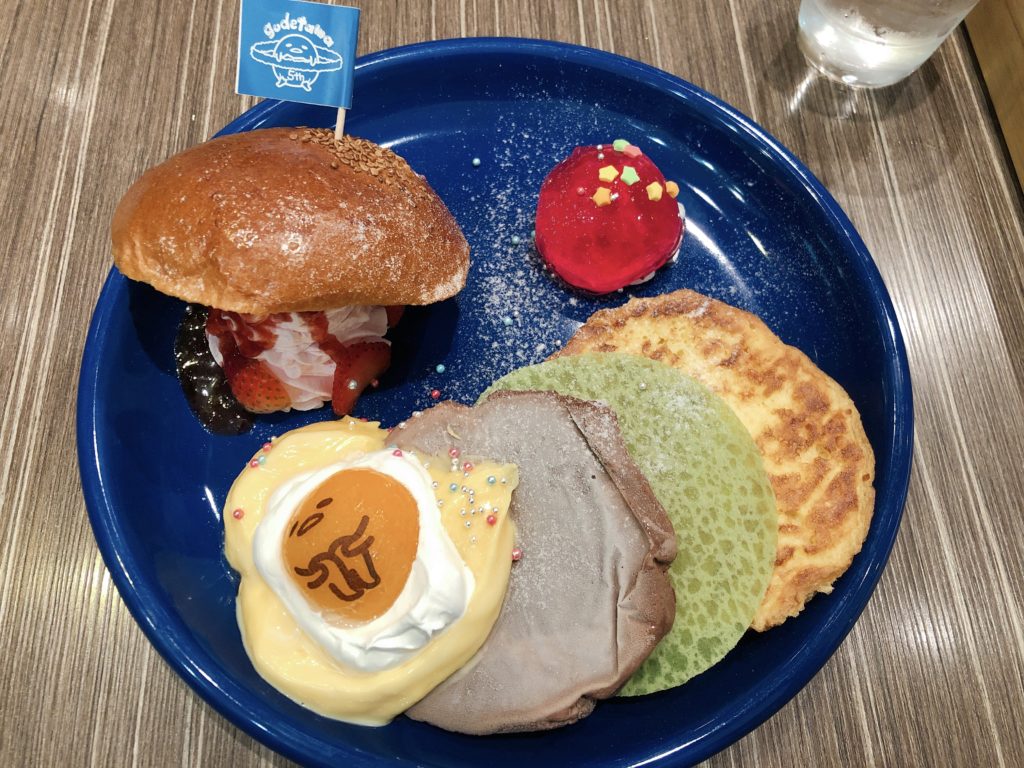 The upper left is a strawberry-flavored cream puff.
I had Gudetama noodle (¥1,390/$12), it was Pho, Vietonamise noodle.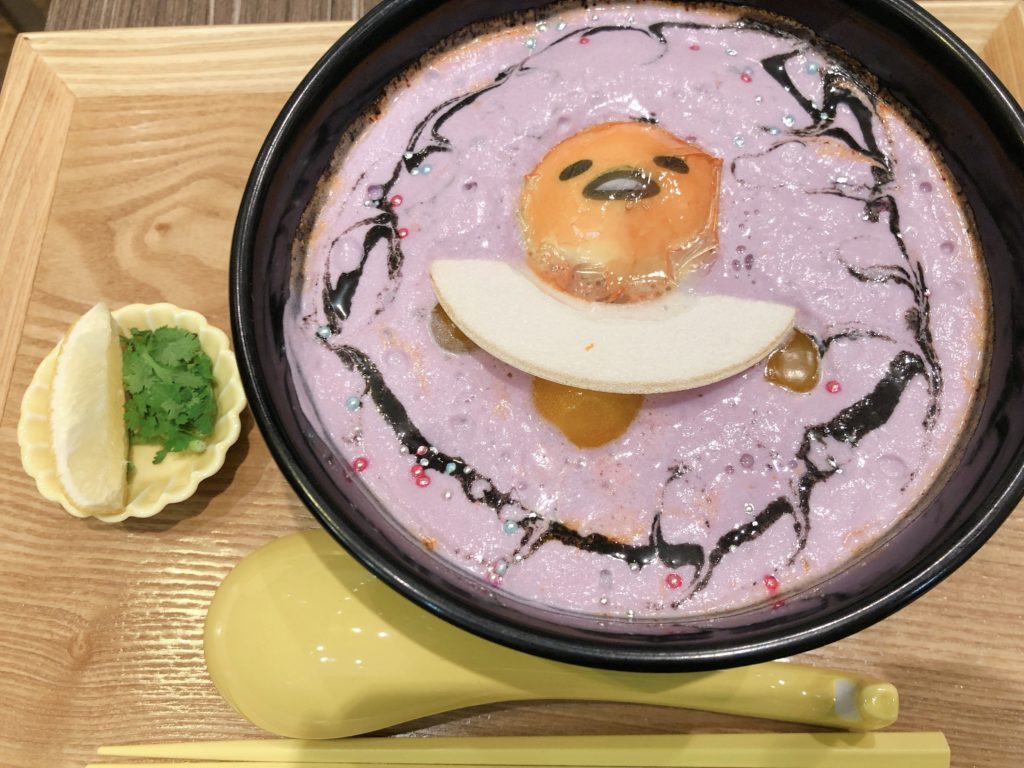 It was covered with purple sweet potatoes mousse, but it was tomato soup, so it was very delicious!
May
Both were very good! You may have to wait a couple of hours on weekends, but we went there on Friday and it wasn't so crowded.
Noah
If you like Gudetama, don't miss this opportunity and celebrate its 5th anniversary🎵
I found Gudetama Train in Tokyo!