Sponsored Link
I had dinner at もつ真路 (Motsu-Maro) with my husband.
May
Tripe Stew is very traditional Japanese dish. It is chewy but tastes really nice!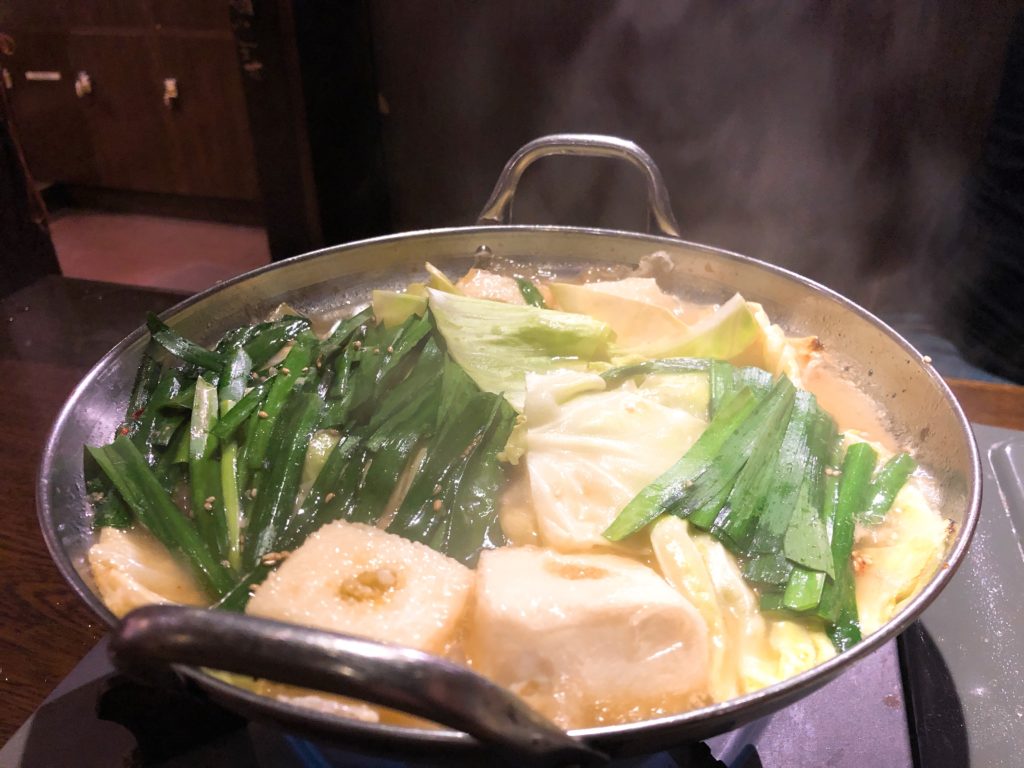 Tripe Stew is special dinner for us, because we went to Tripe Stew restaurant as first date💓
Motsu Maro (もつ真路) is a restaurant providing Kyusyu (九州) dish, so we had other wonderful menu.
Liver sashimi (Horse meat)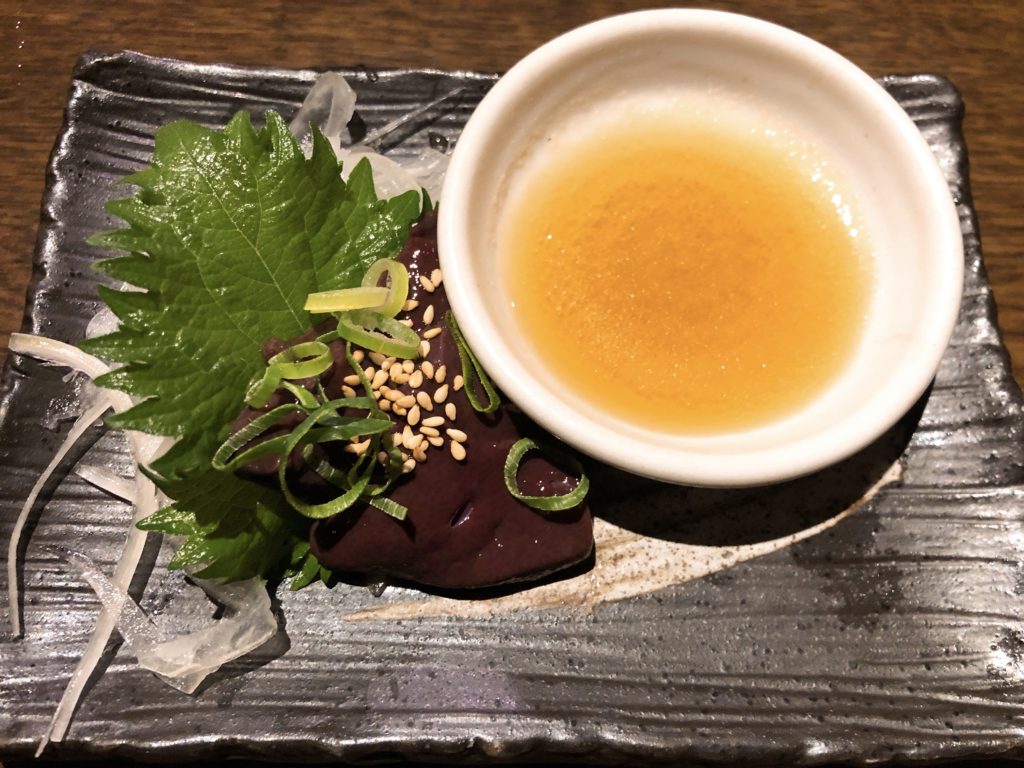 Maybe it's very unusual to eat horse's liver sashimi in the world.
It matches with Japanese Sake🍶
Raw meat tartare / Yukhoe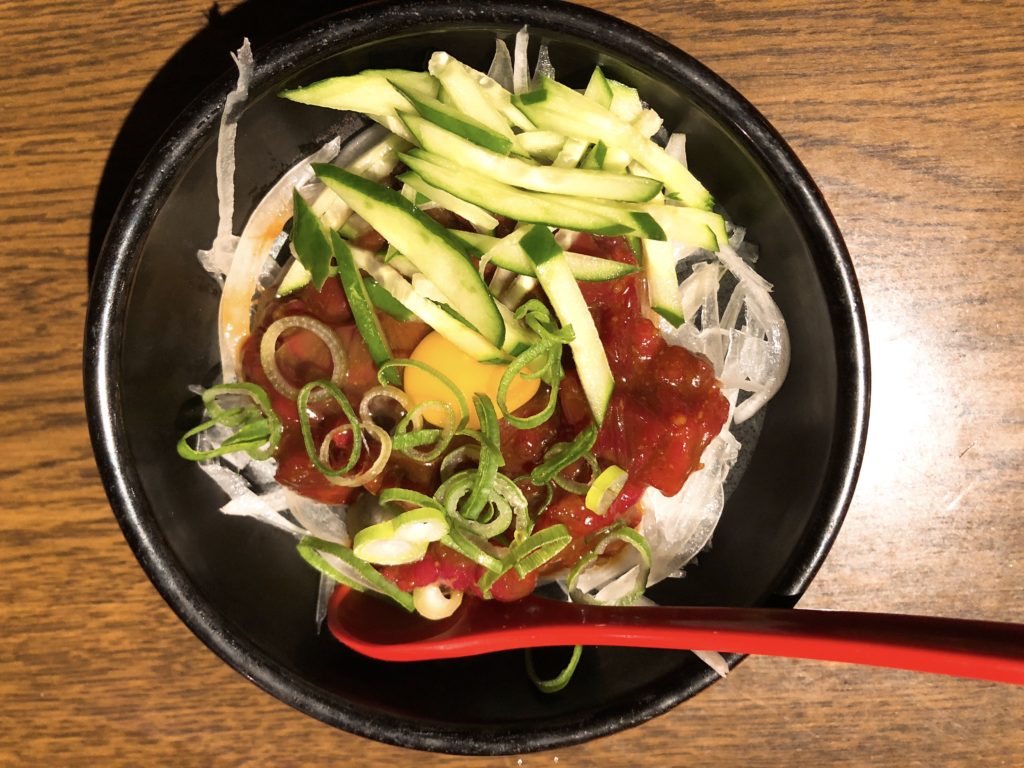 Originally it is Korean food.
Very popular in Japan as well, but a few years ago, providing raw meat was prohibited in Japan. The rule applies only to beef, so you still can have horse's raw meat😊
Raw meat sushi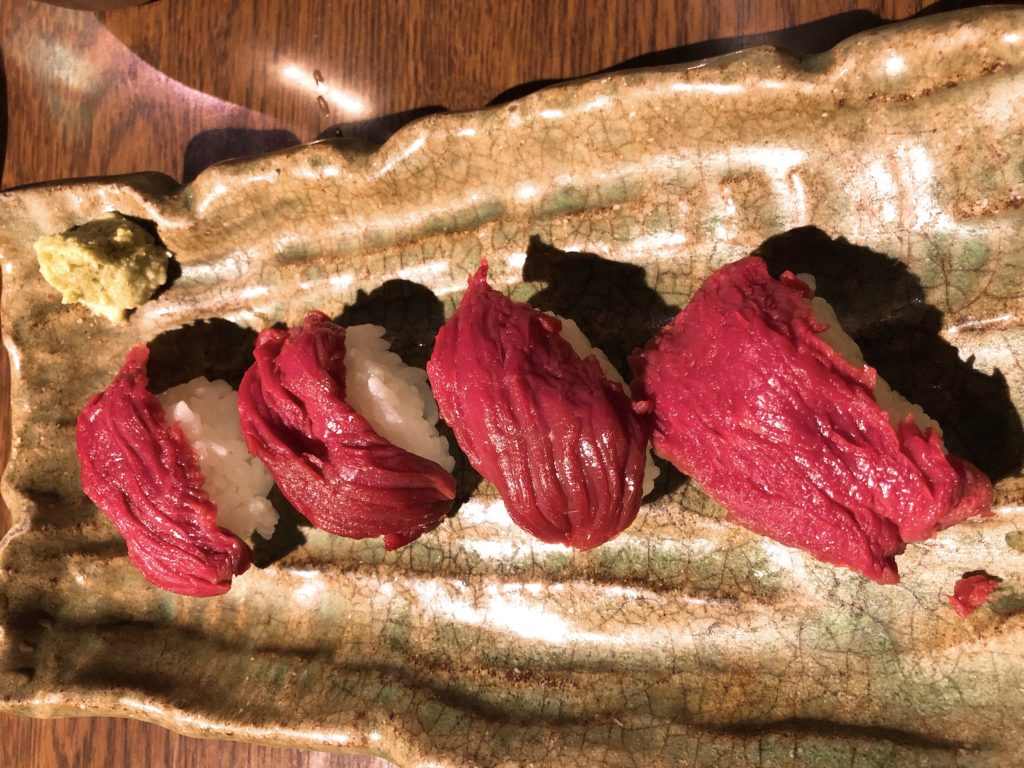 Noah
Usually sushi is rice with raw fish, but this is with raw meat🍣
Horse's meat are called "桜肉" (cherry-blossom meat).
Isn't it interesting☺️?!
Restaurant's information
1min walk from Oizumi-Gakuen Station.
This is the menu.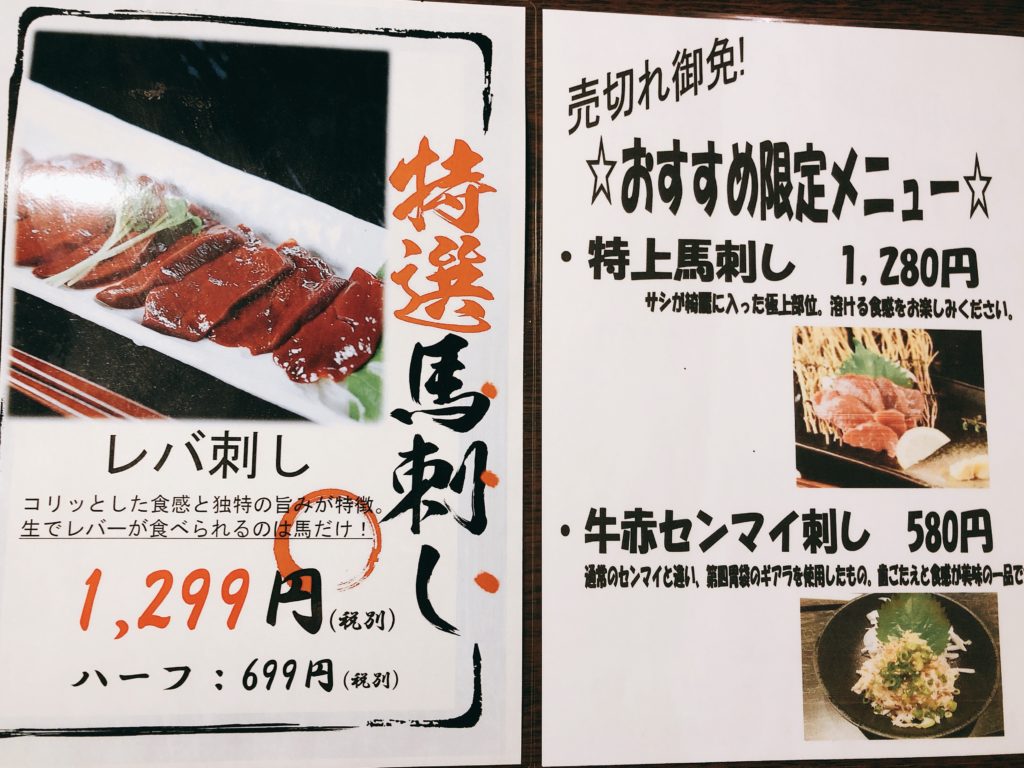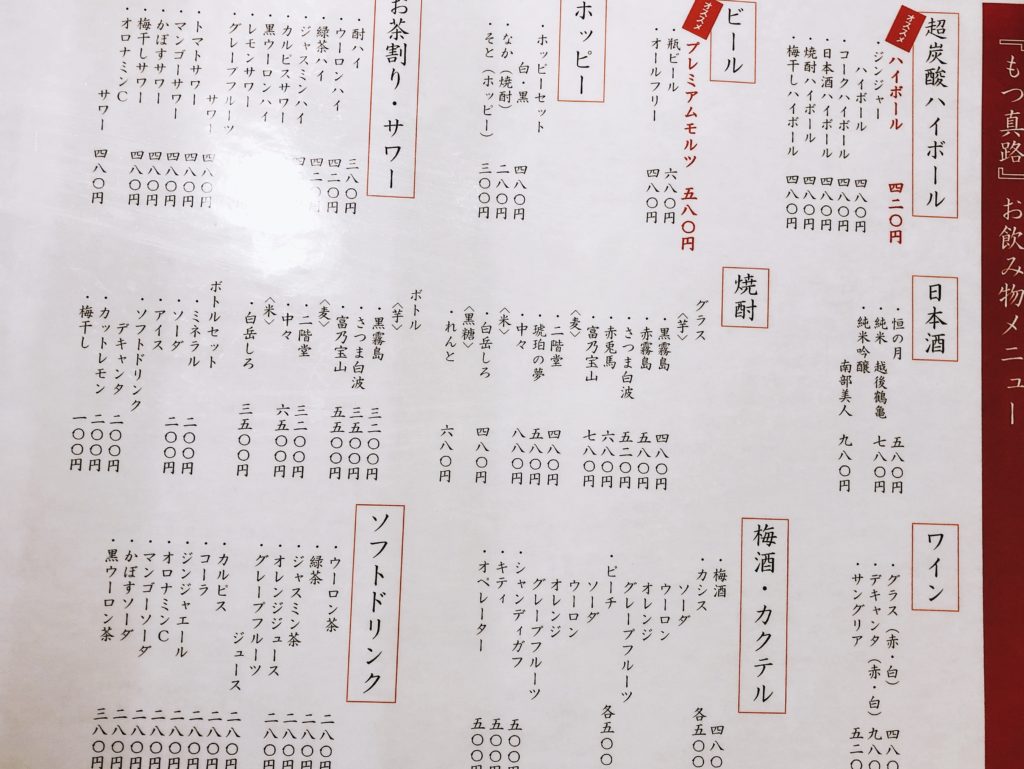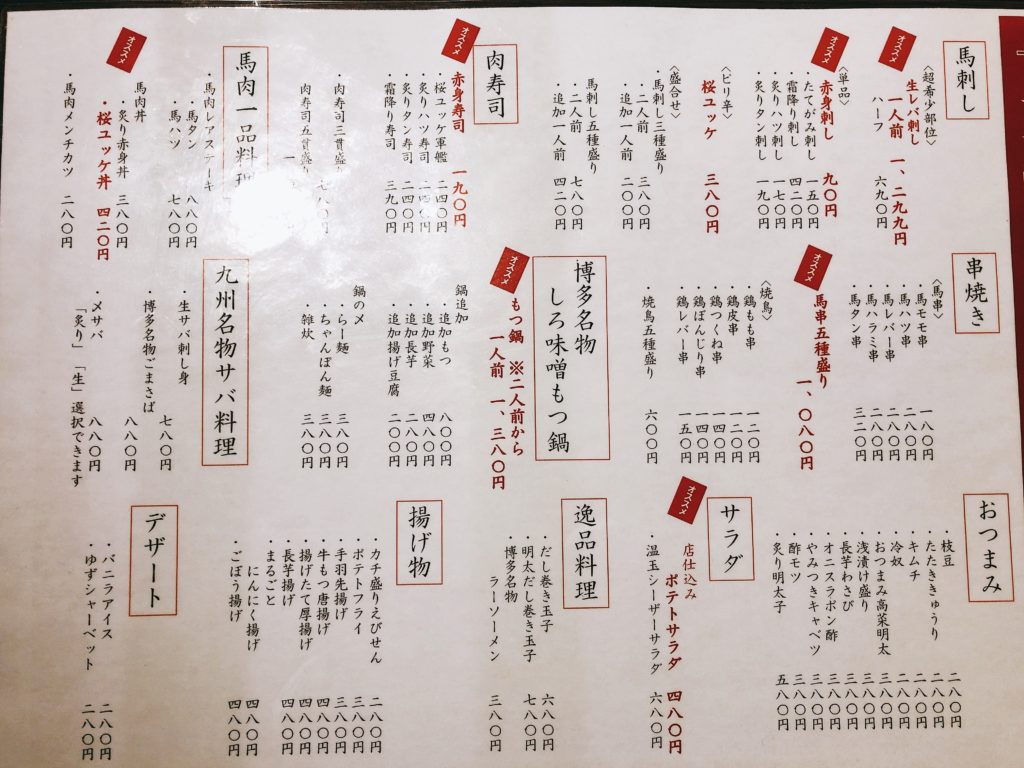 Only Japanese menu is available, but I believe an waiter can tell you recommendations✨
We ate a lot, and it was about JPY7,500 in total.